Registrations are now OPEN!
WHAT
A physically demanding 2-gun shooting competition with tactical stage designs
WHERE
At Lynx Pro training center in Kočevje, Slovenia
WHEN
During weekend, 27th-28th of May 2023
WHO
Anyone with a valid firearm license and safe firearm handling can attend 
Brutality match is a special type of 2-gun shooting competition that combines the test of marksmanship with physical challenges and unforgivable scoring.
InRangeTV's Karl Kasarda has been running this kind of competitions since 2009 and we consider him as the creator of the Brutality matches. Karl's stage design philosophy emphasizes shooting under physical duress in field conditions, often from awkward positions.
There is a tradition to include a "Kasarda drill" on at least one stage at each Brutality match. It involves throwing a kettlebell multiple times and shooting at the target – or some variation of these two actions. The drill sounds deceivingly simple but it pushes shooters to their limit of skill and endurance.
In his own words, Karl Kasarda did not invent the "Kasarda drill" as he was definitely not the first guy throwing a kettlebell around on a shooting range but he has solidified the safe and effective way of implementing this drill and made it popular around the world.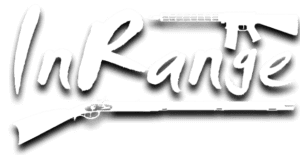 Varusteleka saw the potential in these competitions and decided to organize the first Finnish Brutality in 2018. This was the first match done outside of the US and made the Brutality franchise internationally recognizable. Also by inviting shooters from different countries to participate in the competition, Varusteleka did an amazing job of bringing the European gun community closer together.
In fact competing at the Finnish Brutality is what gave the Polenar Tactical team the idea and inspiration for the Lynx Brutality.
Spectators and non-shooters are welcomed. In the same compound of Lynx training center, right next to the shooting range there will be an organized Gun Expo with many different companies from the industry presenting firearm innovations, modern tactical gear, advanced medical items, training equipment, bushcraft, airsoft and other interesting products.
The Gun Expo is open for public with free entrance. Food and drinks will be available at the site. Certain shooting stages of the competition will be open to spectators with the appropriate PPE.
On Sunday the main tower in the middle of the Lynx training center will be open for spectators
Q: Can I borrow firearms for the match?
A: Because of legal and logistical reasons we are unable to lend firearms.
Q: I'm a new shooter, can I attend this competition?
A: It's not recommended. This competition requires safe firearm handling and a lot of physical effort.
Q: Can I reserve a ticket?
A: No, registration will open 2 months before the event. We will send out an email to our mailing list one hour before official launch.
Q: How do I bring my own guns to Slovenia?
A: If you are travelling from the EU countries you will need European Firearms pass and we will provide everyone with a written invitation for the match, which provides a legitimate reason
Q: Can I buy ammo at the site?
A: Yes, you can purchase ammo at the location from Lynx Training center but it's important to notify organizers about it beforehand to make sure the caliber and amount of ammo is available.
Q: Are magazines with more than 10 rounds allowed?
A: Yes, magazines for more than 10 rounds are not specifically regulated or forbidden in Slovenia. You can also freely buy them at any store without permit or ID required.
Q: What if I get a DQ?
A: Safe firearm handling is very important and serious safety violations will result in a DQ (disqualification). If you get a DQ you won't be able to continue with the competition. This is non-negotiable. Competitors that get a DQ can still watch the competition and can still participate in the giveaway.
Q: Can I shoot with a .22lr?
A: No, the stages are set for full powered centerfire ammunition
Q: I will not shoot this year. Can I still come to the event?
A: Spectators are welcome. You just need eye and ear protection and follow the rules at the range. Besides the competition there will also be Gun Expo at the same location – there will be companies from the industry showcasing firearms, tactical gear, pyrotechnics, medical items, airsoft and other interesting products.
Q: I bought the ticket but now I can't attend.
A: You can refund the ticket up to 3 weeks before the event.
Q: Can I sell my ticket to someone else?
A: Tickets are not transferable without the approval of the organizer.
Q: Is there a pre-match that I can join?
A: The pre-match will happen on Friday, the day before the match and is reserved for RO's, sponsors and organizers.
Q: Can I sleep at the range?
A: No, sleeping at the range is not possible. There are many options for lodging near Kočevje, like camping sites, hotels and apartments.
Q: Will there be any food/drinks provided at Lynx Brutality?
A: You will be able to purchase fool and drinks at the location. The food truck will be located near the Gun Expo.
Competitors should bring enough food and water to get them through the competition because there won't be enough time between stages to leave the range.
Q: What do I get for the registration fee?
A: Every competitor will receive a gift bag with Lynx Brutality T-shirt and patch. All registered participants will be included in the grand giveaway regardless of their score.
Q: What's in the prize pool?
A: The prize pool will be even bigger that last year and will include premium firearms, ammunition and tactical gear. There will be prizes for every competitor. Check the rules and legislation regarding the restricted prizes
Q: Can I sponsor the event?
A: Yes. There are multiple tiers available for sponsors. For more information please contact us at [email protected]
Q: Can I set up a booth at the Gun Expo to showcase my products and/or services?
A: Yes. We are happy to see more companies from the industry attend our event, local and foreign. Please contact us at [email protected]
Registration for Lynx Brutality shooting competition will open in the beginning of April. The exact date and time of the registration will be announced beforehand and a notification will be sent out to the newsletter list. A week before the registration opens there will be a countdown timer on this landing page.
This year we have extremely high interest for Lynx Brutality competition. We estimate that only 80 tickets will be available for purchase and we expect the tickets will sell out in the first hour. So if you are serious about attending, don't miss out.
Registration will happen in two steps. By buying the ticket you reserve your place in the competition and we later contact you regarding the important information and give you a link to complete Practiscore application.
Tickets for Lynx Brutality shooting competition can be refunded up to 3 weeks before the event, after that date organizer can refuse. One person can buy multiple tickets for their friends but re-sale of tickets is not allowed. Tickets are not transferable without the approval of the organizer!
Required gear:
Eye and ear protection
Rifle with at least 2 magazines (60 rounds)
Handgun with at least 2 magazines (30 rounds)
Good holster (level 2 retention is highly recommended)
Rifle sling
Rifle chamber flag
Rifle case for transportation
Recommended gear:
Good shooters belt
Mag carrier pouches
Knee and elbow pads
Pair of gloves
First aid kit
Main divisions
IRONS Only iron sights allowed. Limited to loading maximum of 30 rounds in rifle magazines and 15 rounds in handgun magazines. Non-aiming accessories are permitted (bipods, grips, flashlights…)
ARMORED This division has no limit regarding firearm accessories and optics, as long as they are safe and always carried thorough the whole competition. ARMORED division has a requirement for

mandatory gear
ARMORED division
Armored division is based on the SRA TST, a Finnish military multigun competition that requires certain combat gear for each competitor.Essentially to qualify for armored division a shooter has to have all required gear with a minimum weight of 12kg through the whole competition. There is no restrictions regarding the firearm accessories, optics and other gear as long as it's all retained during the match.
Mandatory equipment for ARMORED division:
Long sleeved shirt and pants, preferably mil/leo color
Plater carrier / chest rig / tactical vest (ballistic protection not required)
Rifle sling
Gloves
Flashlight (also counts if mounted on a gun)
Knife/multitool (blade length at least 9 cm)
First aid kit (has to include a functional tourniquet)
At least 1 liter of water (canteen, bladder,…)
At least 2 pistol magazines (min 30 rounds of ammo)
At least 3 rifle magazines (min 90 rounds of ammo)
Ballistic helmet and rucksack are optional but will count towards the minimum 12kg requirement.
Gear that is weighted and qualifies for minimum 12kg requirement:
Plate carrier / vest / chestrig and everything attached to it
Belt with attached equipment
Helmet with accessories attached to it
Rucksack and everything inside
OPEN No limitations regarding firearms, accessories, optics and gear as long as it's SAFE. Competitors can add or remove gear and accessories from their guns during the competition.
Sub-divisions
EU neutered (mandatory 10 round magazines for rifles)
PCC (pistol caliber carbine)
History buff (historical gear and loadout)
LARP (themed clothes, gear and weaponry)
Mil/LE (member of military or law enforcement)
Madlad (bolt action rifles and/or revolvers)
Sponsored (reserved for main sponsors)
Please note that the competition and stages will be setup the same for every competitor regardless of their gear or firearms. There will be no adaptation of stages for PCC shooters or mad lads with bolt action rifles.