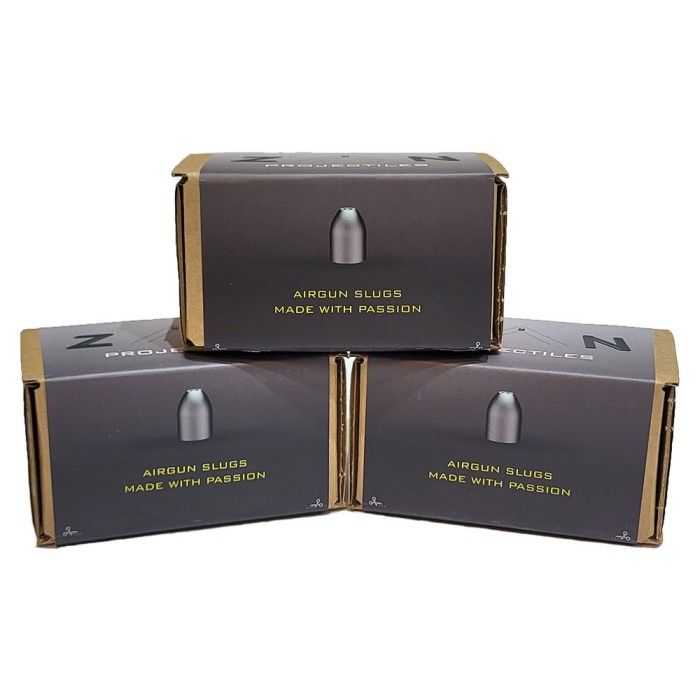 37 grain / 2,40 gram slugs (200 pcs)
37 grain cold pressed slug.
They have a large hollow tip, the back has a round sunken cup.
They are made of soft lead that provides great expansion on impact, even at low speeds.
The slugs are separated individually, which prevents damage during transport.
Specification:
-  200 pieces per box
-Diameter: 6.35mm
- Length: FB - 0.35" / 8.9mm
              CB - 0,36" / 9,1mm
- BC .098
Customers who bought this product also bought:
ZAN Projectiles
▪
✘ OUT OF STOCK