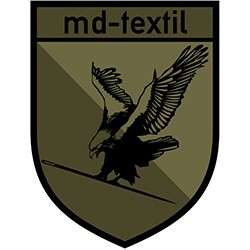 View all products of md-textil
Duty cobra belt set | MD Textil
Belt consists out of a 40mm inner belt and a 45mm outer belt with a cobra buckle.
The inner belt fits in service trousers and should fit in most civilian trousers.
Outer belt has velcro hooks on the inside and the inner belt has velcro loops on the outside.
Both belts have internal reinforcement for an optimal mix of comfort and stability.
- Original Cobra Buckle made from 7075 aluminum, that holds 18KN.
- One-sided opening isn't possible, both push buttons must be pressed.
- Buckle is designed so it won't open on a load. The load must first be released for the buckle to come loose.
- Class 7a seat belt webbing with a breaking load of 2700kg manufactured to MIL-W-4088.
- Double layered webbing and resin treated for a good balance of strength and comfort.
- The excess length is fixed with Velcro and is cut at an angle for better handling.
- Plastic insert between the webbing layers for additional stiffness.
- Continuous hook and loop fastener on the inside.
- 100% handmade in Germany.
To get the correct belt size follow the instructions written below:
- Use the trousers you are going to use the belt with
- Remove your belt if it's on your trousers
- Put the measuring tape through all the loops
- Check the waist measurment
Product Comments
No customer reviews for the moment.