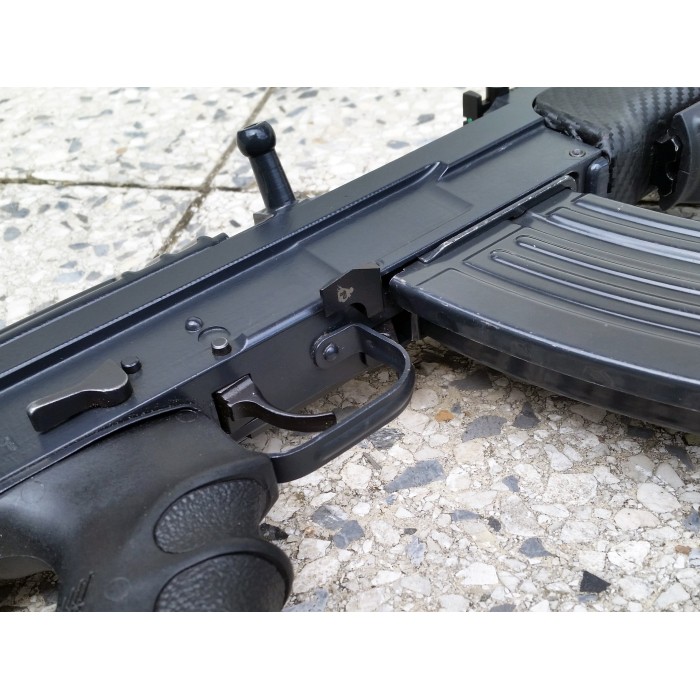 Vz58 Bolt Release
Bolt catch & bolt release for faster reloads
Vz58 bolt release works as a bolt catch on the last round fired and as a bolt release when inserting a new magazine.
This eliminates the need for manually racking the bolt and releasing it, thus reducing the time and complexity of reloads.

- The design makes it possible to operate it with your trigger finger without moving or adjusting your hand (right hand shooters).
- It fits on most Vz58 type rifles without any fitting (CZ858, Vz58, Vz2008, CSA,...)
! only for 7.62 rifles !
! NOT compatible with Zendl magazine release or rifles converted for AR magazines !
Our bolt releases are made from high quality EN 1.2842 tool steel by wire EDM and CNC machining.
Made by Polenar Tactical in Slovenia

Installation video
in the same category
Regular price
€107.34
-€20.00
Price
€87.34
Battle Gnome Solutions
▪
✔ Last items available!
Customers who bought this product also bought: