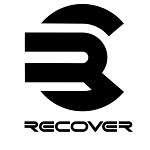 View all products of Recover Tactical
P-IX+ AR Chassis for Glock | Recover Tactical
P-IX+ is the second iteration of the P-IX platform. The new model has reinforced upper rail, enhanced pistol retention, pistol grip with magazine holder and a new buffer tube.
The chassis is compatible with AR15 accessories (grips, stocks, attachments).
Made in Israel
This stabilezer fits all 9x19, .357 sig and 40 S&W pistols through all generations. The kit comes with a stock but is also available with a brace.
Chassis can be upgraded with picatinny side rails and front grip.
Won't fit large frames.

Kit includes:
Chassis
Pistol grip with magazine holder
Stock with mil-spec buffer tube
Front grip with magazine holder
Side rails
Metal front guard
Collapsible sights
Features:
Lightweight
Ar controls and ergonomics
Uses AR-15 accessories
Compatible with most Glock pistols
Safety selector
Trigger is adjustable
Picatinny rails
Specifications:
Lengt collapsed: 57,5 cm / 22.64 in
Lenght deployed: 66,8 cm / 26.3 in
Weight: 1,25 g / 2.2 lb
Material: Fiber glass reinforced polymer
Product Comments
No customer reviews for the moment.