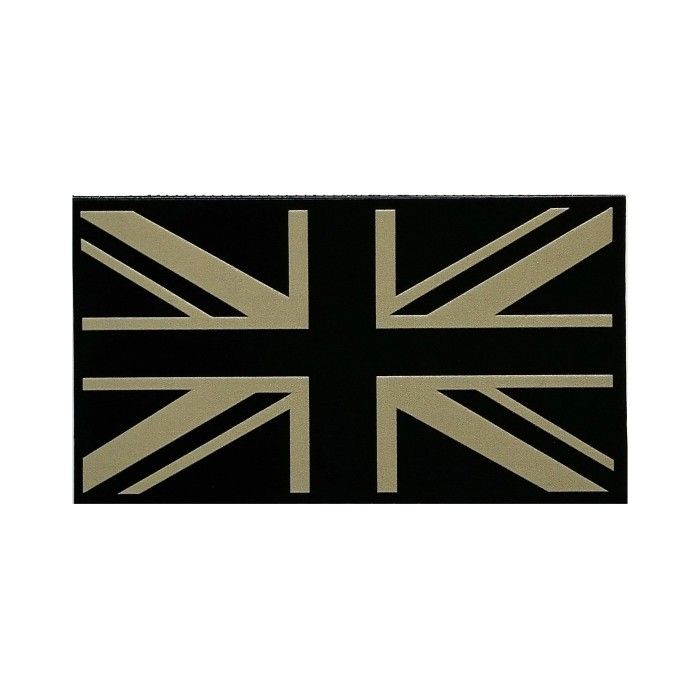 IR Flag | Great Britain - Tan
Black and tan flag patch for IFF identification. 
These flags are designed for professional use, made from Mil Spec AA-55126 type-II, Class I Velcro and special IR reflective base, wavelength 820-1200 nanometers.
The flag doesn't reflect in visible light spectrum but can be easily seen with night vision devices. It reflects when shine-on with an IR illuminator. Intended for military or law enforcement use for IFF.
Patches have velcro backing and can be attached to different parts of clothing or equipment. 
Dimensions: 9x5 cm or 3,54x1,96 inch
Made in EU.