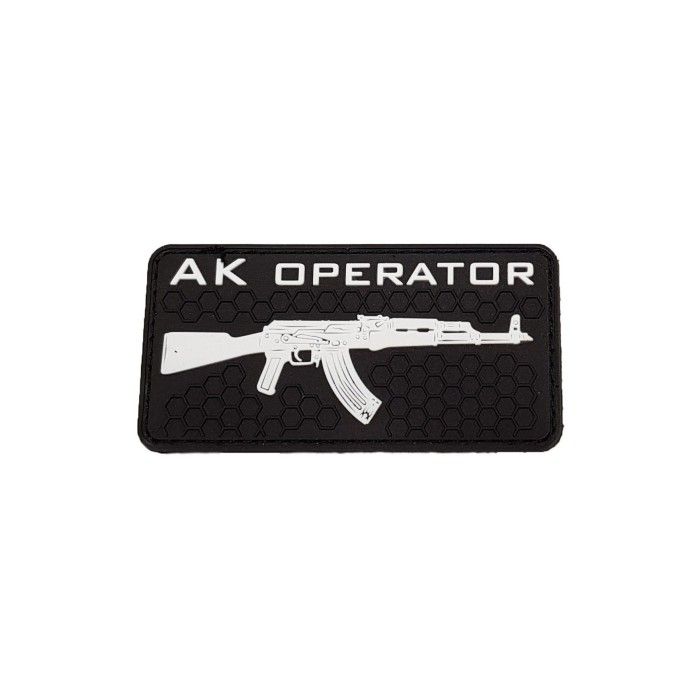 AK Operator Patch | Black
AK Operator PVC patch in black and white. 
This new PVC patch features our AK Operator 2.0 design which is modeled after famous Russian AKM rifle with full wooden stock.
Patch is in black and white color, the background is made of small 3D hexagons. 
The backing has velcro on it so you can attach it on different parts of gear or clothing.
Patch measures 4x8 cm or 1,5x3 inches.