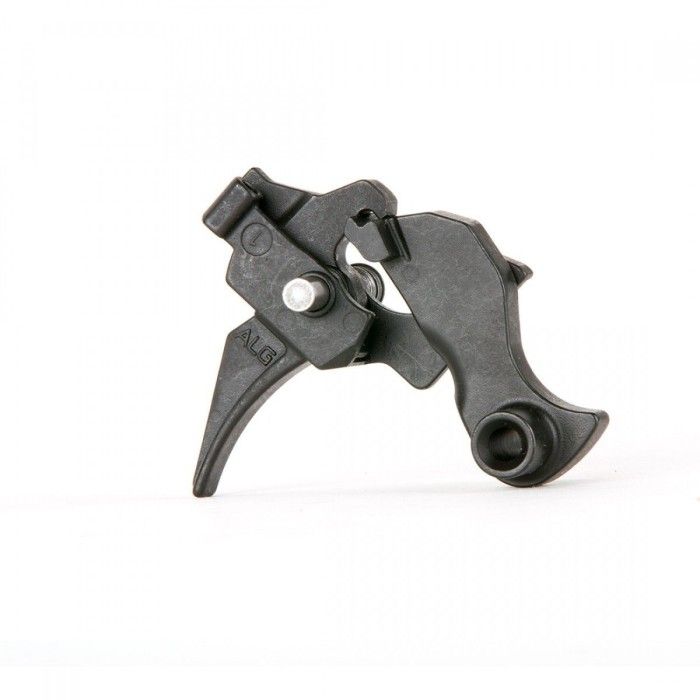  
Enhanced AK trigger | ALG
A single stage trigger designed for the AK platform.

- features a smoother and shorter trigger pull than the stock trigger
- Lightning Bow® produces a very comfortable feel to the user over the stock trigger and enhances trigger control
- is ideal for combat and home defense use
- machined from gun quality alloy steel and has a corrosion resistant Manganese Phosphate finish
- single stage trigger designed for the AK47 and AK74 variant platforms
- designed to work with most AK variants without fitting
- triggers are designed to work with rivets that are 0.062 inches in height or less
If this rivet is higher than 0.062 inches, the rivet will have to be shaved down to allow for more clearance. Having improper clearance can result in damage to the disconnector itself.
Alternatively, if the user does not choose to modify the rivet, you can opt to modify the underside of the disconnector to increase the clearance between the bottom of the disconnector and the rivet in the receiver. It is not recommended to completely remove the tail of the disconnector as adverse issues may arise, such as trigger slap. Most users prefer to bevel (angle) the disconnector in the area that would contact the rivet. We recommend shaving down the rivet, not the disconnector tail.
Please note, we do recommend having a qualified gunsmith install and perform all fitting of fire control groups. AK receivers and parts coming from a wide origin of manufacture vary, there is no agreed upon set specifications. As such, fitting may be required. Please note the rivet and/or disconnect will need the proper clearance as per the chart below, failure to have the correct clearance will cause damage.