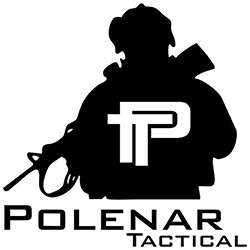 View all products of Polenar Tactical
PT swag T-shirt | White print
T-shirt with our white PT logo available in different colors.
This t-shirt features our white PT design that is printed on the front and has a weathered look. This line of t-shirts is appropriate for people that do not want (or are not allowed) to have firearms on their apparel but they still want to support us. 
We use premium Sol's Imperial t-shirts made from 100% semi-combed cotton which makes them durable. It has a ribbed collar made with elastane which makes it comfortable to wear. The design is applied with a special procedure of screen printing that makes it look sharp and smooth without compromising the quality.
Our t-shirts are slim-fit and unisex. If you like loose t-shirts or need extra length for CCW you can order one size larger. 
We advise everyone to double check the size chart before ordering. 
Specific References
UPC

00
Product Comments
No customer reviews for the moment.